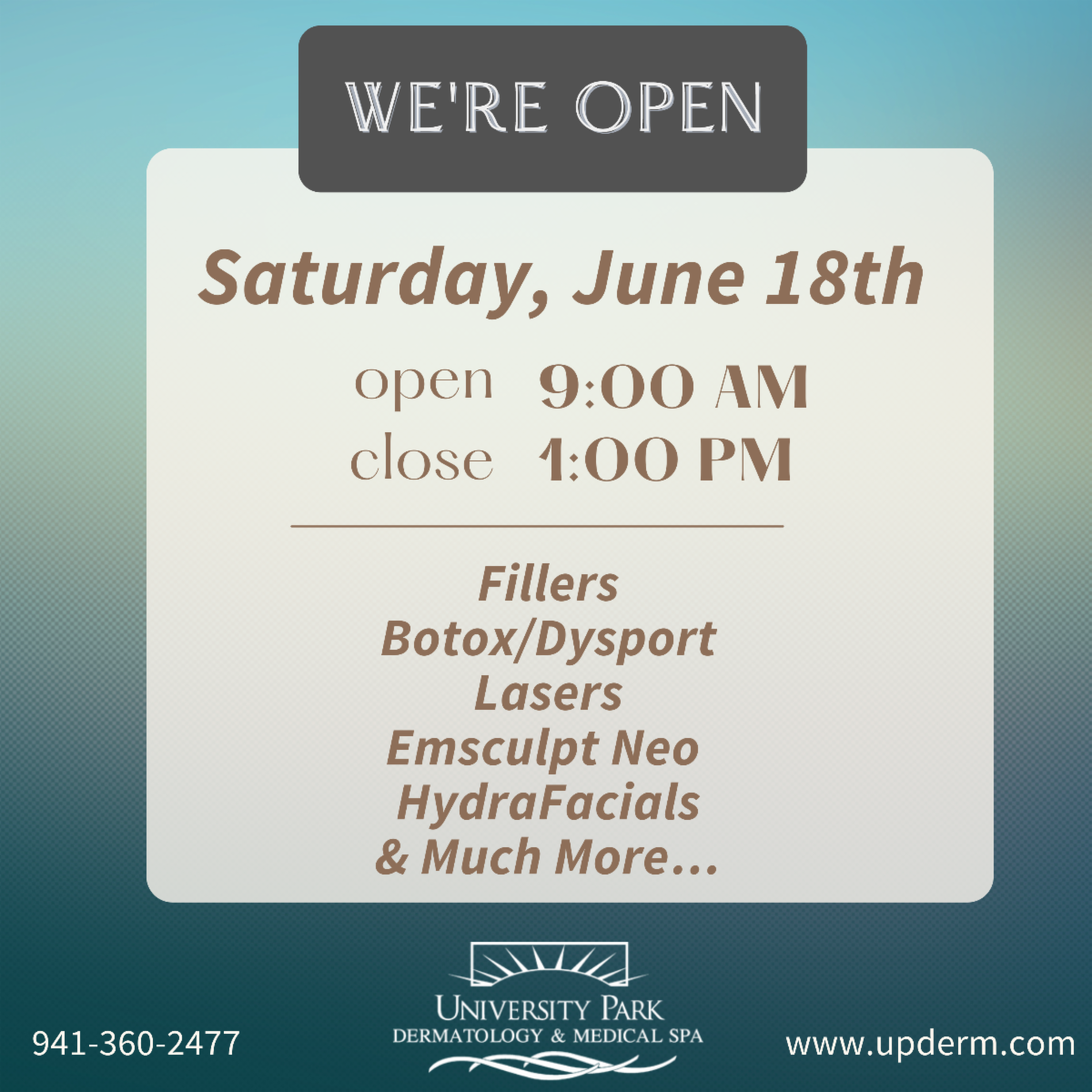 Saturday Hours Available
June 18th
9 AM – 1 PM
Can't make it in during the week?
Schedule your cosmetic appointments on a Saturday!
Stop in and stock up on your favorite products as well.
Call us at 941-360-2477
or
book online at www.upderm.com
---
Make sure you are signed up for Alle and Aspire so you do not lose out on points!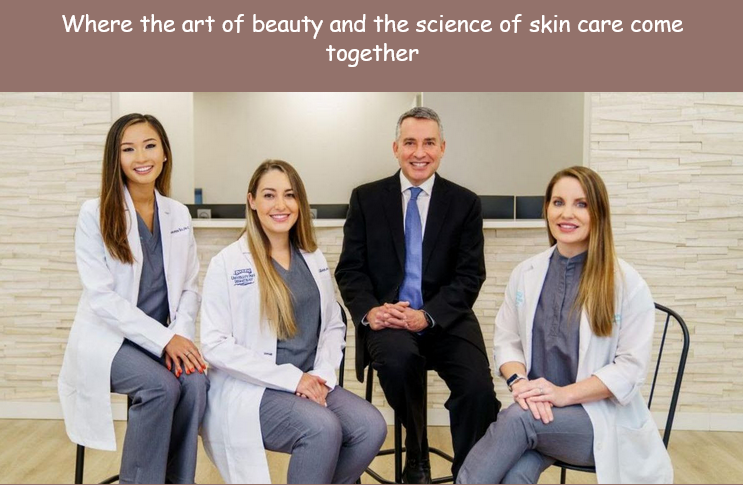 David S. Sax, M.D.
Carlee LaPensee, MSN, DCNP, APRN-C
Jesse LeBaron, MPAS, PA-C
8451 Shade Avenue
Suite #205
Sarasota, Florida 34243
(941) 360-2477