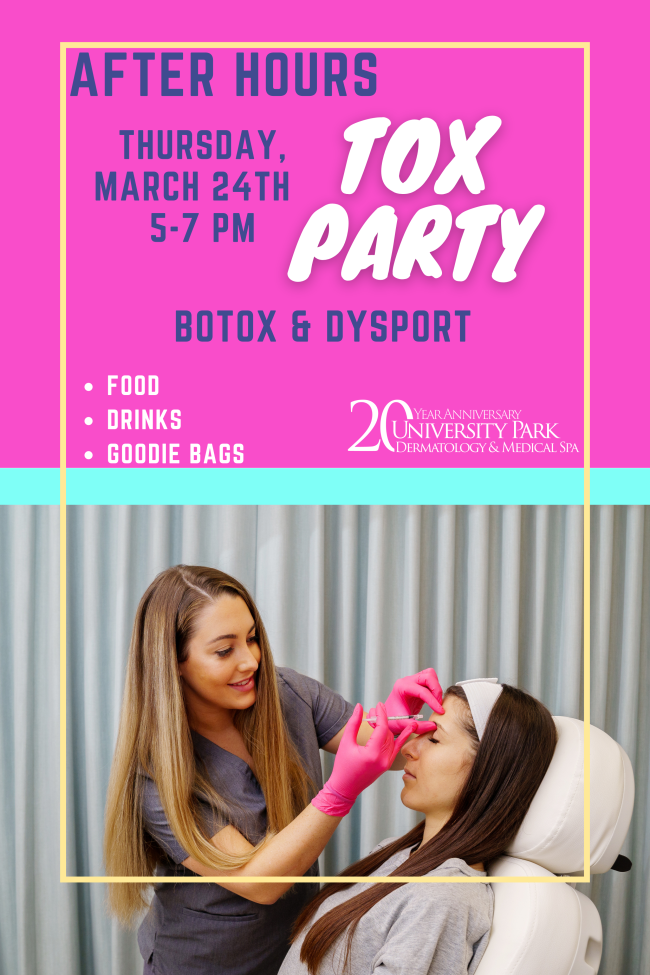 After Hours for Botox & Dysport
Thursday, March 24th
5:00 – 7:00 PM
We understand it can be difficult to make it to our office during normal business hours. To accommodate we have opened up a few "After Hours" this month.
New Patients Welcome!
Bring a friend for a fun night out
Food
Drinks
Goodie Bags with a free gift!
Appointment Required
Call us to RSVP
941-360-2477
Make sure you are signed up for Alle and Aspire so you do not lose out on points!

David S. Sax, M.D.
Carlee LaPensee, MSN, DCNP, APRN-C
Jesse LeBaron, MPAS, PA-C
8451 Shade Avenue
Suite #205
Sarasota, Florida 34243
(941) 360-2477