Dr. David Sax uses the latest and most effective treatments available for all medical skin conditions like Acne, Hair Loss, Skin Cancer etc. Dr. Sax's highly individualized approach has helped thousands of patients acheive excellent results.
Our Procedures
We offer comprehensive dermatologic and cosmetic care for our patients.
Check out complete descriptions and links for all of the great procedures we provide here
at University Park Dermatology & Medical Spa. 
Patient Reviews
What Our Patients Think About Us

Dr. Sax is the best Dermatologist I've ever been to. Extremely knowledgeable, thorough, friendly, and up to date with the latest technologies. His staff are professional and helpful, and his office is very nice too..

Tom P.

I was seen by Dr Sax for a skin cancer involving my face. Both he and his staff were professional and courteous. I underwent Mohs excision and am extremely pleased with the result. I recommend him without reservation.

Paula P.
Stay Updated With Our Blogs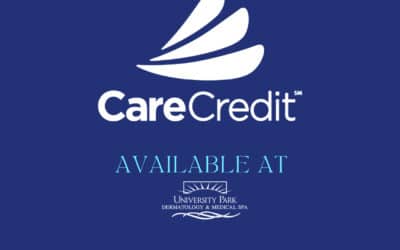 INTEREST-FREE FINANCING Depending on the terms and the amount financed, CareCredit offers promotional periods with zero interest if you pay the balance within a specified timeframe (e.g., 6, 12, 18, or 24 months)FIXED MONTHLY PAYMENTS If you can't pay the full amount...
read more