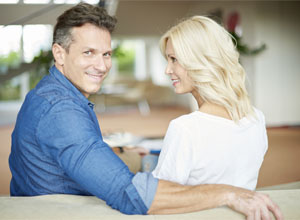 Fine lines, wrinkles and sun damage are part of the aging process that make many of us dissatisfied with the way we look. Though the market is crowded with anti-aging treatments, laser skin care is the safest and most efficient way to revitalize your skin and create a more youthful appearance.
Laser resurfacing is a cosmetic procedure that uses an intense, precise beam of light to treat your skin. Skin care professionals often recommend laser treatment to minimize wrinkles, acne scars, age spots, blemishes, broken capillaries and varicose veins, stretch marks, scars, sun damage and hyper-pigmentation. Laser treatment is also effective for removing unwanted tattoos and hair.
If you're considering laser treatments for your skin, you may be wondering how the process works, the advantages and whether there are any risks. Let's take a closer look at what you need to know before undergoing laser skin care.
How Does Laser Treatment Work?
Also known as a laser peel, laser skin treatment has a similar effect to a chemical peel. The process helps create smoother and more youthful skin permanently, with minimal downtime.
There are two types of lasers used in skin care: ablative and non-ablative. Ablative lasers are more invasive, removing the top layer of your skin. Ablative laser treatments cause more redness in skin's appearance and require longer recovery time.
Non-ablative lasers use heat to stimulate cells. This thickens the underlying collagen and results in improved skin tone and elasticity. Since non-ablative lasers do not remove a layer of your skin, there is less swelling, redness and recovery time.
Who Is a Good Candidate for Laser Resurfacing?
The ideal candidate for laser skin resurfacing has elastic, non-oily skin. If you have fine lines or wrinkles on your forehead or around your eyes or mouth, skin discoloration, or shallow scars as a result of acne, you may be a good candidate for laser skin resurfacing. If you currently have acne, or if your skin is prone to scarring easily, laser skin treatment may not be a good option for you.
Pregnant women should not undergo laser skin treatment. In addition, people with darker skin tones might want to consider a different anti-aging solution, as the laser treatment can trigger changes in skin pigmentation.
Consult with your skin care professional before undergoing laser skin care to make sure it's the right treatment for you.
Benefits of Laser Skin Care

1. Stimulates Collagen Production

Collagen is one of the primary components responsible for skin strength and elasticity. As we age, collagen production degrades, leading to wrinkles. Unlike other cosmetic surgery procedures that create a more youthful appearance by making superficial changes to your skin, laser treatment helps you look younger by stimulating skin's natural ability to regenerate collagen. Unlike treatments that stretch out your skin, laser repair allows skin to tighten on its own. Laser skin treatments are an effective treatment for wrinkles and fine lines on your face or any other part of your body.

2. Less Pain and Downtime

Laser skin resurfacing doesn't require any incisions or injections. There's less pain and discomfort during the outpatient procedure, which also leads to a much shorter recovery process than surgery. Because laser treatment isn't a surgical procedure, it's also less expensive than a facelift.

3. Long-Term Results

While you'll be able to notice the results of your laser treatment immediately, you'll also see ongoing skin improvements over months as your skin continues to produce new collagen.
Possible Risks of Laser Skin Treatment
In general, laser skin treatment is very safe. Anesthetic products are used during the treatment, which minimizes pain. Your skin care professional will also apply some antibiotic ointment to avoid infection that can occur while your skin is regenerating itself. Most people only experience some temporary side effects, such as warm, sensitive or swollen skin, changes in skin color and localized bruising. You can minimize these side effects with pain medication and ice packs.
For the first few weeks after the treatment, you'll need to be diligent about providing a mild moisturizer to prevent the skin from drying out. As with any other type of skin treatment, you should also wear a strong sunscreen on your face afterward.
The Icon™ Aesthetic System
At University Park Dermatology and Medical Spa, we proudly use the Icon™ Aesthetic System. With multiple devices in one machine, the Icon™ Aesthetic System enables aesthetic practitioners to provide a comprehensive suite of laser skin treatments for conditions including:
Acne and scarring
Even small scars, such as those caused by acne, can feel large if they make you feel self-conscious about your appearance. Laser treatment can lessen the appearance of scars, whether they're as a result of acne or surgery.

Stretch marks
Stretch marks occur when skin stretches rapidly, either as the result of a childhood growth spurt, weight gain or the progression of pregnancy. Many of our patients have seen improvements in the appearance of their stretch marks with laser skin care.

Wrinkles and fine lines
Laser treatments stimulate skin to produce more collagen, which is why lasers are such an effective treatment to minimize the appearance of wrinkles and restore a more youthful look to skin over a long-term period.

Leg veins
As we age, leg veins tend to become more prominent, especially among women who have had pregnancies. Through laser treatment, we can lessen the appearance of these veins, allowing patients to feel comfortable wearing shorts again.

Unwanted hair growth
Unwanted facial or body hair can be an unattractive hassle. Unlike waxing and shaving, laser treatment is a permanent way to remove body hair. It works by sending a small current that destroys the hair follicles, which prevents hair from growing back. Typically, patients will see results within four to six treatments.
University Park Dermatology & Medical Spa provides state-of-the-art laser skin care technology to patients throughout the Sarasota, Florida, area. Contact us for a consultation on how we can help you achieve your desired results through laser skin treatments.