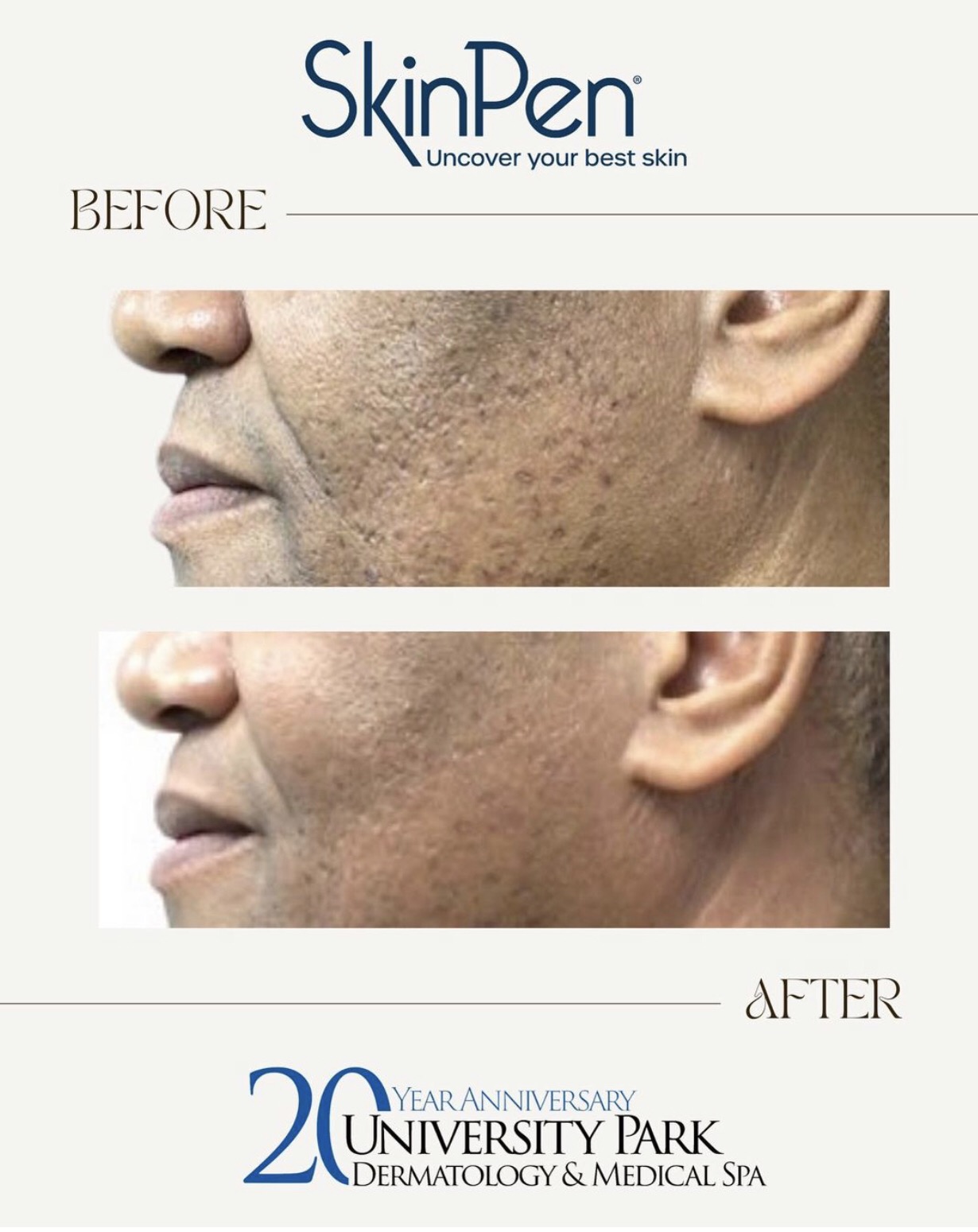 Amazing results by our Aesthetician Jaime after 3 treatments of @theskinpen microneedling!
SkinPen is great for so many things including acne scarring and neck lines, for smoother, more radiant, younger-looking skin.
Inflammation:
SkinPen's microneedles penetrate the skin's surface, triggering a natural immune response to disinfect, remove debris, increase blood flow, and activate the creation of new tissue.
Proliferation:
The micro-channels or tiny holes created by SkinPen are rebuilt with new granulation cells that include collagen proteins. Additionally, a new network of blood vessels develops.
Remodeling:
New dermal tissues and blood vessels form, rich in collagen and elastin proteins. These proteins improve skin quality, visibly reducing facial acne scars and neck wrinkles.